Do you love a good
Twitter Party
? You know we do and we're excited to host a party helping you get ready for the holidays with
Glade
! ! On Thursday, November 20th at 1 pm ET, please join us for the
#GladeHolidayMood Twitter Party
where we'll be discussing our favorite holiday scents by Glade, and giving you a chance to
win prizes
!
I cannot believe the holidays are here!! I love the holidays and Thanksgiving is definitely one of my favorite holidays because I get to make a delicious meal. I love that day because my house smells so wonderful and comforting! Holidays also mean people coming over and I am always prepared with
Glade
holiday scents. When I have people over, I want my house spotless and smelling fresh and clean. I always keep
Glade
products around especially in the bathrooms and guest room. I have Glade Candles all over the house. There are so many great scents. I can't wait to try the new Sparkling Spruce
Glade Holiday Scent
. Nothing says holidays like spruce and pine. Join me as we talk about how to make your home more inviting this holiday season at the #GladeHoliday Twitter Party! Join us on Thursday, November 20, 2014 for the
#GladeHolidayMood Twitter party
! Make sure to RSVP to win some fantastic prizes.
JOIN US FOR THE
#GLADEHOLIDAYMOOD TWITTER
PARTY ON SOFABCHATS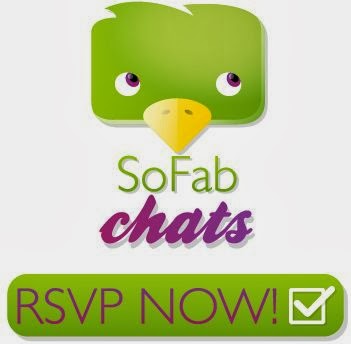 DATE: Thursday, November 20, 2014
TIME: 1:00 to 2:00 pm ET
PRIZE #1: 1 – $100 Visa Gift Card
PRIZE #2: 1 – $100 Visa Gift Card
PRIZE #3: 1 – $100 Visa Gift Card
PRIZE #4: 1 – $100 Visa Gift Card
PRIZE #5: 1 – $100 Visa Gift Card
PRIZE #6 1 –
$100 Visa Gift Card
EARLY BIRD PRIZE: 1 – $50 Visa Gift Card
TIP: How to join a Twitter Party – sign in! Before party starts, click on the green "Sign In On Twitter" bar at the top of the page!
TIP: Who to follow at a Twitter Party? Follow the Party Team by clicking on the Twitter handle links on the RSVP page!
TIP: Want to win Twitter Party prizes? RSVP by clicking on RSVP button before you join the party, follow everyone on the Party Team, and tweet with the party hashtag during the party to be eligible!
TIP: How to win the Early Bird prize? Watch for chance to share a tweet when you RSVP for chance to win!
TIP: Special deals and brand coupons? Keep that options checked when you RSVP for the party!
TIP: New to Twitter parties? Watch your column and Party Team tweet columns – they are slower paced and easier to follow!